Our approach is holistic: focusing on the individual. We work with our patients to create customized and realistic care plans aimed at achieving individual health goals, while staying with you every step of the way. Meet our team!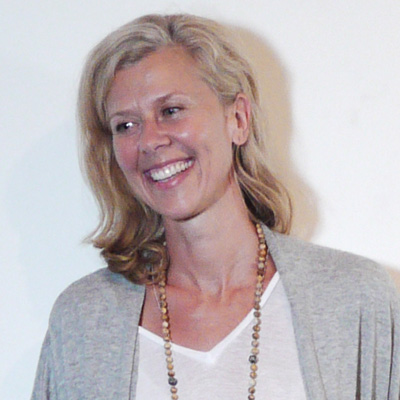 Angela Warburton B.A, DTCM, R.Ac
For more information on Angela visit her website at angelawarburton.com
Angela has been treating, educating and empowering people about their health since 2001. In her private practice, as clinic director of Urban Wellness (an integrative health clinic in downtown Toronto), as a faculty member at the Institute of Traditional Medicine in Toronto (www.itm.org), a frequent workshop presenter and lecturer including the University of Toronto and a regular expert guest on the Steven and Chris show (CBC/Slice Network), Angela brings her enthusiasm and expertise to educate, inspire and empower people in every medium possible.
Having a background in health sciences studying nutrition and dietetics at McGill university, a degree in Psychology as well as her extensive and ongoing training in Traditional Chinese Medicine, Angela pulls from her diverse background to offer the wisdom of traditional medicines combined with the most up-to-date, relevant and impactful options available for her patients and students. Angela has additional training in applied mindfulness based mediation and runs a weekly mindful meditation group out of her clinic in Toronto.
Whether it be educating and inspiring people about food and nutrition, mental and emotional healing or just general wellness, Angela's whole person based approach to wellness aims to leave people inspired, feeling better and with a practical group of customized tips and tools for their life.
Angela is passionate about helping people achieve their optimum state of health, vitality and well-being: Mind, body and spirit.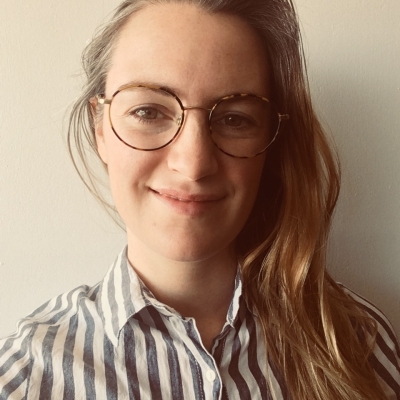 Jordan Ramsay, Student Traditional Chinese Medicine Practitioner
Book with Jordan online.
Jordan is passionate about community acupuncture and believes its unique environment holds a supportive healing space to facilitate transformations.  Making acupuncture and herbal medicine accessible to everyone is important to Jordan.  She has experience practicing in diverse settings including clinics, the Toronto People with Aids Foundation and homeless shelters.  Jordan also has a keen interest in plants using both Eastern and Western herbs in her practice.  Her B.A. in Philosophy lead her to the road of medicine and plants, 5 years of which she has been working professionally with herbs.  Jordan is a recent graduate from the Institute of Traditional Medicine and is working towards her license as a Traditional Chinese Medicine Practitioner.  Jordan is currently working under the direct supervision of Angela Warburton as a Student Class member under the CTCMPAO.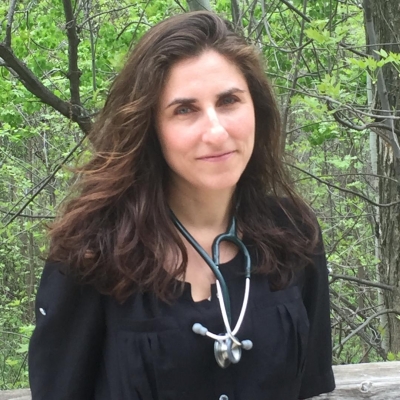 Dori Skye Engel, ND
Book with Dori online.
Dr Dori was trained at the Canadian College of Naturopathic Medicine in Toronto where she was fortunate to receive specialized training in Pediatrics. During her internship she completed clinical rotations at Queen West Community Health Centre and Anishnawbe Health Centre in addition to the Robert Schad Naturopathic Clinic. She has continued her training with a specific focus in fertility, pregnancy and pediatrics. She is a practicing Birth Doula and she is also trained in non-surgical face lifts – Facial Rejuvenation Acupuncture.
Dori believes strongly in the body's innate healing ability and strives to find the right combination of support to guide her patients in attaining optimum health, vitality, resilience and vibrancy. Through a combination of tools including clinical nutrition, lifestyle counselling, botanical medicine, homeopathy, traditional Chinese medicine, acupuncture and hydrotherapy, she creates personalized treatment protocols in order to achieve health goals.
​Dori has a special interest in the Perinatal period of a family's life; Fertility support, Preconception Care, Pregnancy, Labour & Birth, Postpartum support as well as Babies & Children. Treating the whole person, as well as the whole family, she is honoured to support men & women through further life changes such as menopause, thyroid dysfunction, skin conditions & all the curveballs life throws.  As a mama of 3 she is well suited to treat children and pregnant women. It is her great privilege and pleasure to assist the tiniest and most vulnerable humans in laying down the healthiest foundation for their lives.
Dori is registered and in good standing with the College of Naturopaths of Ontario and is a member of the Ontario Association of Naturopathic Doctors, The Canadian Association of Naturopathic Doctors and the Pediatric Association of Naturopathic Physicians.
For more information on Dori visit her website at www.familynaturopathy.ca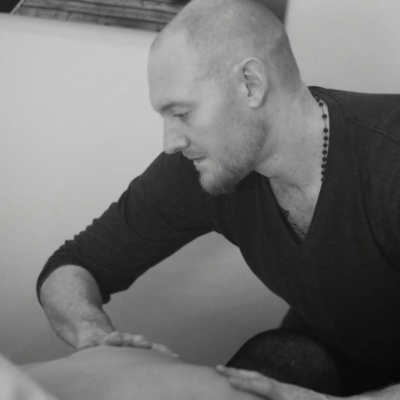 Myles Zacharias, RMT
Book with Myles  online.
Myles has helped a large number of clients injured in motor vehicle accidents, with nerve damage, muscle guarding and trauma, and inflammatory and overactive healing responses. His experience as a bodyworker has informed his understanding of issues ranging from the importance of alignment on comfort, efficiency, and peak performance to the impact of sleep and mental health on our embodied experience. In listening carefully to his client's bodies with his hands, he understands that we can adjust the nervous system and liberate our experience from patterns causing pain and disease.
Myles trained as a yoga teacher and enjoys working with others to deepen their relationship to their embodied practices. He approaches every session with the sacred uniqueness that he believes each body and each moment deserves.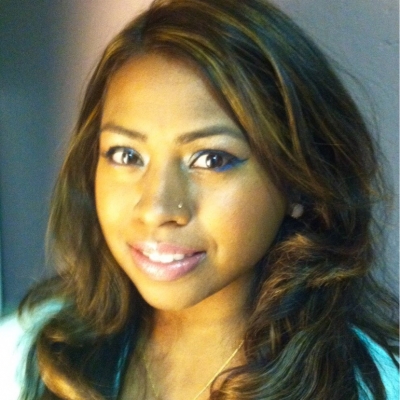 Anita Rajan, BSc., DC, RYT
Anita is making waves in the health and wellness world. She is a pioneer in the field of chiropractic by combining her many healing arts to care for patients in a unique and holistic manner. Anita knew from an early age that her passion was in natural healing and the gifted touch in her hands.  She completed her BSc. in Biology and then pursued her Doctor of Chiropractic degree at the National University of Health Sciences in Chicago, IL. Anita began practicing in southern California, the epicentre of holistic healing. Along her journey as a healer she has been a lifelong learner, and has an extensive portfolio of techniques she uses to treat patients including Network Spinal Analysis and traditional manual chiropractic adjustments. Staying true to her Indian roots, Anita incorporates Ayurvedic principles into her method as well as her extensive experience in spa therapies. Anita's healing skills include energetic medicine, scientific hand analysis and incorporating the incredible healing properties of essential oils into her practice. Anita is a certified yoga teacher and a trained classical Indian temple dancer. Anita's goal is to guide patients to their optimal spinal mobility and neurological function. The birth of her baby nephew was a strong draw to carry on her interest in paediatric and women's health and bring some west coast vibes to the city of Toronto. With her sunshine presence, Anita is here to help everyone reach their highest potential in health.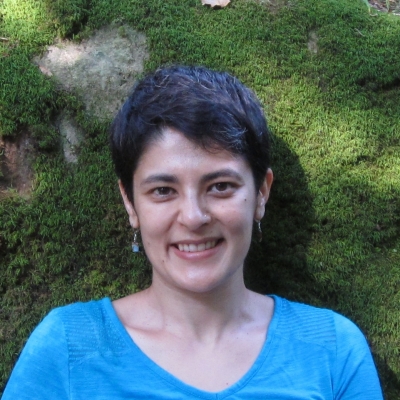 Prapti Giri, RN, MSW
For more information on Prapti visit her website at somatictherapytoronto.ca
Prapti is a trauma-informed, queer-positive Registered Nurse offering psychotherapy. She has completed her training in Somatic ExperiencingTM, which is a body-oriented approach of healing trauma. She also has training in mindfulness, narrative, psychodynamic and attachment theories. She recently completed a Masters of Social Work, where she focused her studies on how systemic oppressions such as racism, sexism, ableism and classism affect individual and collective well-being. She is also interested in how our ancestry impacts our lives, and especially how colonialism and its economy shape our identities and our interactions with others.
She helps individuals slowly and mindfully integrate their thoughts, sensations, and movements such that overwhelming life experiences are renegotiated to achieve balance and regulation in body and mind. She is committed to building a relationship that supports your unique needs, develops your strengths, and fosters your innate ability to heal.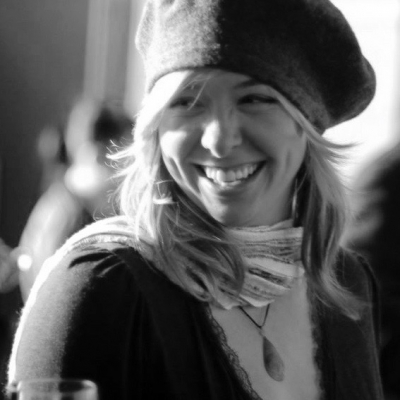 Sara Throness, RMT
Book with Sara online.
Over the past 10 years of training and working in massage, Sara has earned certifications and gained experience with a variety of different massage styles and techniques. Some treatment or technique options her clients may choose from are: Swedish massage, myofascial release, NISA, positional release, neuromuscular techniques, muscle energy techniques, joint mobilizations, lymphatic drainage, sports massage, kinesiology taping, trigger point work, pregnancy massage, reflexology, Shiatsu, hot stone massage, ayurvedic massage and aromatherapy. Sara's work as an RMT is also furthered by her training as a birth doula, courses pertaining to breastfeeding and postpartum care, as well as a 200 hour yoga teacher training course through Open Source Yoga.
In the fall of 2018, Sara is excited to begin training at the Canadian College of Osteopathy. She will continue to incorporate all her widespread knowledge and expertise into each treatment in order to treat and empower her clients as effectively as possible.
Sara has worked in a variety of different massage settings such as, relaxation spas, heli-ski lodges, RMT clinics, and specialty clinics such as Sutherland Chan's renowned breast clinic, the palliative care unit for cancer patients at Princess Margaret Hospital, and patients rehabilitating from spinal chord injuries at Lyndhurst Hospital. These experiences and others gave her further insight into how she can be of service to her clientele regarding pain management, the reduction of scar tissue, improving strength and mobility post surgery and injury, and the ongoing process of healing both the body and the spirit during times of crisis.
With passion, strong hands and a deep sense of intuition, Sara brings her varied skills to every massage and tailors each treatment to suit her client's individual needs.
Sara is registered and in good standing with the College of Massage Therapists of Ontario and is a member of the Registered Massage Therapists Association of Ontario.
For more information about Sara and the types of modalities she offers, visit www.sarathroness.com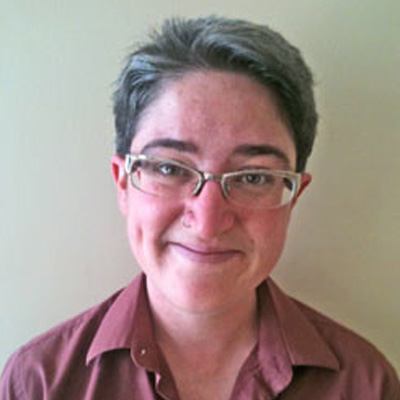 Jennifer Bowers R.Ac, R. TCMP
Book with Jen online.
Jen Bowers is an Advanced Practitioner of Traditional Chinese Medicine, with over 5000 hours of clinical training. Jen has a B.Sc. in Biology from Dalhousie University and she specializes in reproductive health and fertility for both men and women. It is her belief that Chinese medicine and Western medicine go hand-in-hand to create healthy pregnancies that result in healthy babies. Jen has worked for the past fifteen years as a sexual health educator at Planned Parenthood, and as an advocate for women's health. She is also a clinical supervisor at the Institute of Traditional Medicine.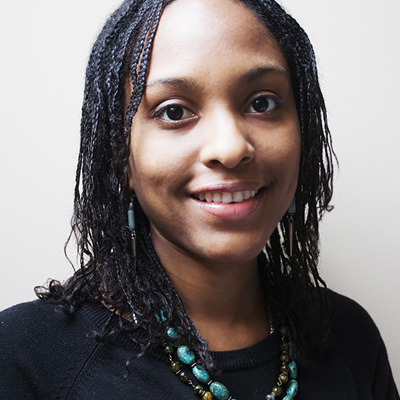 Kandiss Fernando, R.Ac / R.TCMP
Book with Kandiss online.
After leaving the accounting field to pursue her interest in holistic health care, Kandiss experienced a new beginning in the realm of Traditional Medicine. Having completed her 5-year Graduate Diploma in Oriental Medicine (TCM) at the Institute of Traditional Medicine, one of her goals as a practitioner is to be a witness to the healing journey that is unique to each and every one of her clients. Along with being trained in the art of Chinese Medicine diagnosis and treatment, Kandiss respects the element of "that which cannot be explained" and thus provides the space that allows transformation to occur. She believes that everyone is in possession of an inner wisdom that tells him or her what is most important for their own healing and thus strives to encourage and empower her clients to reconnect with their inner truth.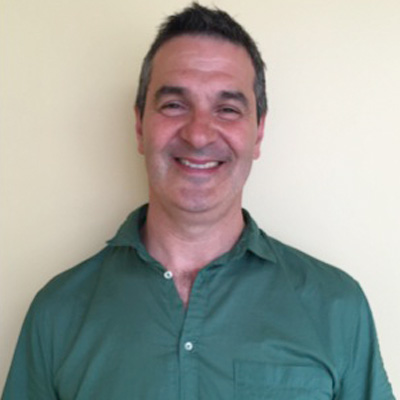 Jordan Lewis, MSW
With more than 15 years of clinical experience, Jordan has worked with many individuals, couples, and families that have faced a wide range of challenges. He helps his clients to clear away the obstacles so that they can once again see the answers for themselves and move forward with their lives. Jordan works from a strength-based approach and utilizes diverse interventions including: Motivational Interviewing; Cognitive Behavioural Therapy, Solution-Focused Therapy among others. Jordan is always looking forward to new challenges and working to help you live your best possible life.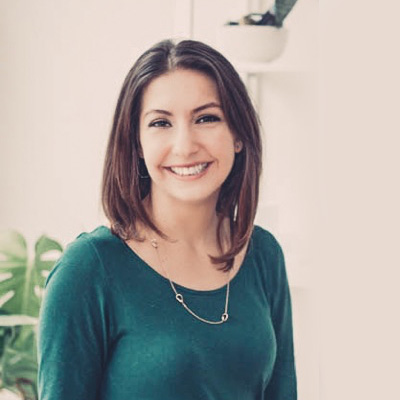 Ashley Chauvin, ND
For more information on Ashley visit her website at integratedcancercare.ca
Ashley Chauvin graduated from Wayne State University in Michigan with a degree in Radiation Therapy.  During her internship, patients had questions about whether or not natural therapies could effect their overall prognosis.  This led Ashley to become interested in the impact of nutrition as well as the efficacy and safety of botanicals and supplements in combination with chemotherapy and radiation.
Ashley attended the Canadian College of Naturopathic Medicine in Toronto where she received special training in naturopathic adjunctive cancer care as an intern.
Upon graduating from CCNM, she completed a residency program in naturopathic oncology where she received advanced training in intravenous therapy.
Ashley believes in an integrative and evidence based approach to helping patients with cancer during conventional treatment.  Ashley is also passionate about creating individualized treatment plans to assist in the prevention of primary and recurrent cancers.
Ashley is registered and in good standing with the College of Naturopaths of Ontario.  She is a member of the Ontario Association of Naturopathic Doctors, Canadian Association of Naturopathic Doctors, and the Oncology Association of Naturopathic Physicians.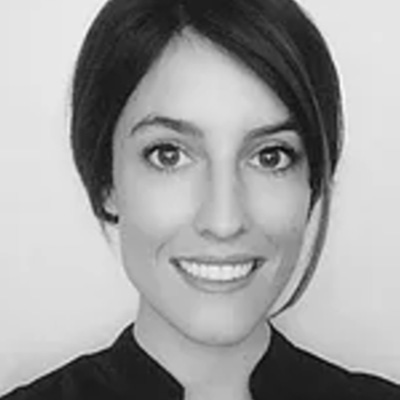 Courtney Marshall, Osteopathic Manual Practitioner
Book with Courtney online.
Courtney is a classically trained Osteopathic Manual Practitioner who completed a four year Masters in Osteopathic Manipulative Sciences program at the Canadian Academy of Osteopathy. She graduated at the top of her class, receiving the Dr. A.T Still Medal of Honour for outstanding academic and clinical proficiency. Prior to her osteopathic studies, Courtney graduated with honours from the Biomedical Sciences program at the University of Guelph. She has always been fascinated with anatomy, physiology, and the inner workings of the human body and wants to use her knowledge to help people and make a real difference in their health and well-being.
Osteopathy is a gentle and effective form of manual therapy that focuses on treating the patient as a whole. It gets to the root cause of pain and dysfunction rather than just treating symptoms. If you come in with a knee problem for example, Courtney will not just work directly on your knee; she will assess the biomechanics of your entire body and correct all of the forces contributing to that knee problem using osteopathic manual therapy. Osteopathy aims to align the structure of the body, get rid of mechanical restrictions and restore motion in joints and tissues. This improves nerve flow, arterial supply and venous/lymphatic drainage, which encourages healing and alleviates pain and inflammation. One of the principles of osteopathy is "structure and function are interrelated on all levels". When your body's framework is balanced and moving properly, its internal contents are also given the space, supply, and drainage needed to function as optimally as possible. Everyone can benefit from osteopathic treatments, whether you have a specific injury or condition, general aches and pains, or are looking for a preventive therapy to help balance your body and improve your overall health!
For more information on Courtney visit her website at  www.marshallosteopathic.com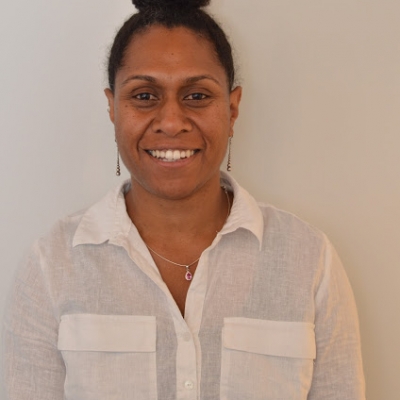 Aisha Tambo, Somatic Experience and Reiki Practitioner
Aisha spent a decade working in the field of social services in both Australia and Canada, before recently beginning her own healing practice. She completed her training in Somatic Experiencing Trauma Resolution (S.E.) at the end of 2015. S.E. is a naturalistic approach to healing trauma and stress that uses the body as a guide to tune into and listen to where survival energy may be stuck and how to discharge/deactivate that energy. It's a slow, organic process that taps into the different ways that we experience life and follows the intelligence of the body to heal trauma and stress in a safe way.
In 2016 she became a Reiki (ray-key) practitioner, which is a Japanese natural healing technique involving a "laying on of hands". It is very gentle and non-invasive. The universal life force energy is channeled through the practitioner into the client. Reiki treats mind, body and spirit and Reiki sessions are available for all ages and benefits everyone.
Aisha uses both approaches and incorporates them along with an ongoing curiosity about how one's spirituality can inform and support one's healing process and journey.
For more information on Somatic Experiencing, please visit https://traumahealing.org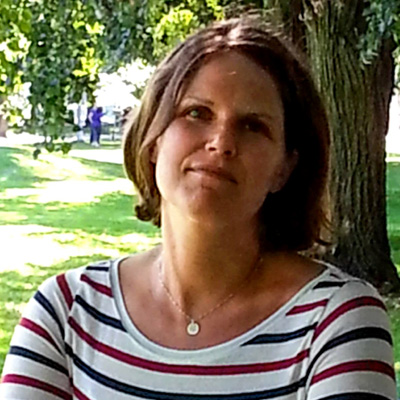 Kristin Tait, B. Kin., RHN, RNCP
Book with Kristin online.
As a holistic nutritionist Kristin uses nutrition and mind-body practices to help her clients create and live a nourished life.  It is Kristin's belief that from a place of nourishment, all things are possible; that when we are nourished on all levels we are better able to heal, practice resilience, reach our potential, and be who we want to be. Kristin's passion is helping her clients uncover the root cause of their health issues and find their unique soul food – the particular food, supplements, practices, environments, experiences and activities that will naturally nourish them and restore their energy, vitality, health and well-being.
Kristin has an honours degree in kinesiology and health science. She is a registered holistic nutritionist, a certified exercise physiologist, a reiki practitioner and a yoga teacher. The combination of her formal education and her own healing journey has given her a wealth of knowledge, tools, and practices with which to educate and empower her clients on their path to optimal health and wellness.
Kristin is a compassionate, intuitive, and insightful student of life. Her kind of soul food is cooking for loved ones, hiking, practicing yoga, meditation and Qi Gong, photography, reading, and empowering others on their quest to live an authentic, inspired, and nourished life.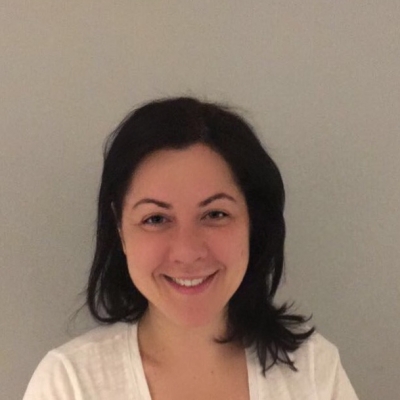 Tina Brooks, B.A. Mindfulness and Compassion based Counselor
Tina Brooks holds a degree in Contemplative Psychotherapy at the Institute of Traditional Medicine. She also holds a Certificate in Compassion–based Psychotherapy and a Certificate of Mindfulness-based Psychotherapy from the Nalanda Institute for Contemplative Sciences. She has trained at the University of Toronto in mindfulness and mindfulness meditation.
Tina holds a B.A. from the University of Western Ontario in Arts and Humanities. She is in the process of applying for admission to the College of Registered Psychotherapists of Ontario and training to become a Registered Kundalini Yoga Teacher. Tina supports teenagers and adults suffering with anxiety, depression, ADHD, ADD, and other psychological issues in individual therapy. Tina also facilitates meditation and mindfulness groups. She currently teaches at the University of Toronto's mindful moments program and offers classes at the Prosserman JCC.
Contemplative psychotherapy is the integration of the teachings drawn from yogic/Buddhist traditions, combining theories on impermanence and the end of suffering with theories of modern science, such as attachment theory and neuroplasticity. Intervention practices such as mindfulness, mantra, pranayama and meditation are used to reinforce and yolk together the domains of contemplative psychotherapy.